Tripawds is a user-supported community. Thank you for your support!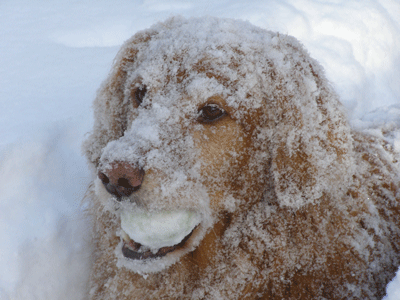 Mom:  My first attempt at posting a photo.  This is Opie.  He likes to find his tennis balls hidden in the snow.  When spring comes and the snow melts, I gather up a bucketful of the ones he didn't find.
Opie:  WT…? I didn't find them because I knew where they were the whole time.  I finally got them all where I wanted them and now she's gone and picked them all up…People are crazy.