Tripawds is a user-supported community. Thank you for your support!
Dang it.  I missed the February 5th deadline for the funniest photo in the forum.  Oh well, I would probably have been disqualified anyway because my funny photo was taken when I was still a pup and had four paws.  My mom & pop laugh and laugh every time they see this picture…I'm not sure why and that's not our phone number either…People are crazy.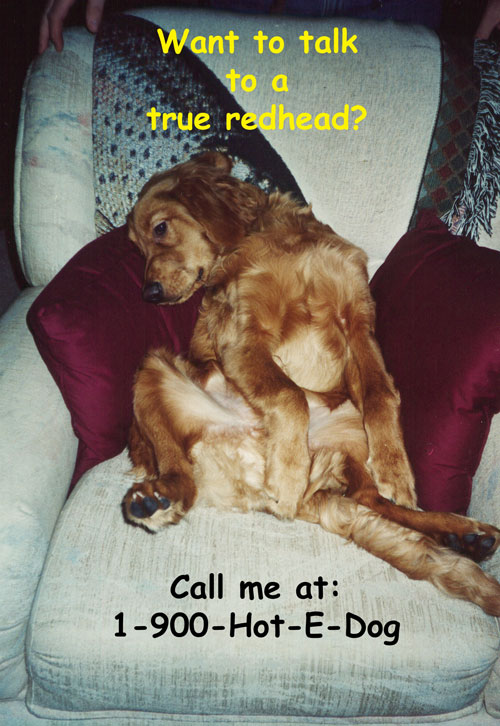 Anyway, I'm feeling a little neglected lately.  Mom and Pop went to a movie tonight and left me home alone.  WTH?  This past Saturday, they left me at home to watch the start of the Yukon Quest sled dog race…Why do they have to go look at other dogs?  I'm so much better looking, than those scrawny, crazed, yapping sled dogs.  It's just a little insulting.  But just cause Maggie's mom follows the Iditarod and the Quest, mom thought she would go watch the start and maybe get a picture or two.  Well, it wasn't too cold on Saturday (about 14 degrees F), but it was cold enough to sap the juice out of the camera battery pretty quickly.  Pop did manage to get a video of Lance Mackey starting out, though you can't see his face.  I never uploaded a video before, so this may not work.
Oh sure.  They're home now and are telling me to go to bed.  What happened to the pawrents that were giving me everything I wanted just two months ago.   Sheeesh, a guy starts feeling strong and healthy again and the gravy train just dries up.  Maybe tomorrow will be a better day.