Tripawds is a user-supported community. Thank you for your support!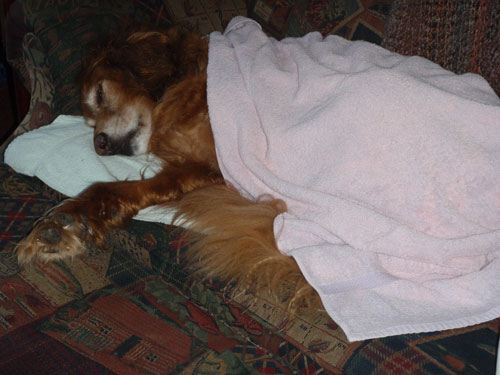 My mom gave me my first tripawd bath this Saturday.  I am soooo soft now and I smell good.  I was really tired afterward so I took a nap.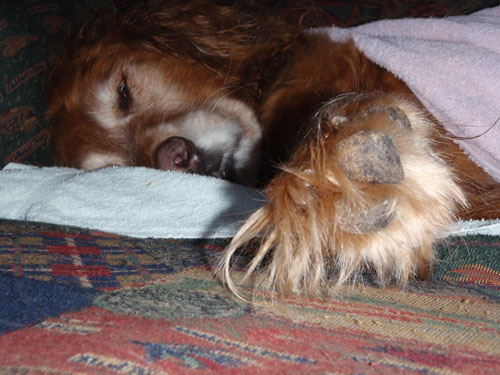 My mom and pop are happy because the other day I humped my teddy bear.  I used to hump my bear every night, but after I became a tripawd, I didn't anymore, but the other night I did!  Mom and Pop cheered…we are such a dysfunctional family.
Here is a photo of me and Ted
Last week I went on my longest tripawd walk to date.  My mom took me on the full loop of the boreal forest trail.  I am so strong again.  Tripawds rule!
PS.  Have you seen this video of the tripawd black bear?  It is really cool!