Tuesday, September 21st, 2010
Tripawds is a user-supported community. Thank you for your support!
Before I went to the Rainbow Bridge, I told my Mom that I would like my tribute to be mostly pictorial.  So I told her what photos of me that I liked and she agreed she would post them…but, sheesh…how many months will it take?  Knowing my Mom, it will take awhile for her to get over all the crying and procrastinating…an whaddya know?  I've been schwimming in the big sky pond for quite sometime and she is just now getting around to it.
Yup.  Mom and Pop have a new pup.  Her name is Mattie.  I'm okay with that because I know they need somebody to hold on to until they come to live with me.  After all, the knew kid doesn't have a chance to live up to my legendary existence, right?  BWwwwwahahahahahahahahah!  Comet, I'll bet she is a monkeybutt, just like your little brother…Poor Mom and Pop.
Anyway, here are some good and not so good photos of me, OPIE!  The one and only!  I crack me up.  Really tripawd pawrents, don't worry, we are all waiting for you…take your time, because we are in no hurry to move away from the schwimming pond and the tennis ball field and the CATapult….that thing is the best!
Though this tribute is to me, I want to thank all you tripawds and tripawd pawrents for all the support, fun and laughs…At the risk of leaving someone out, I grew especially close to Peyton, Dillon, Comet, Holly, Maggie, Nova, Jake…and I am sure there are others, but I am a dog and my memory of past events is understandably poor, so the list is probably incomplete, but tripawd pawrents, please know I love you all still and wait for the day that I will meet you and your earthly tripawds in person.  Enjoy the show:
I spent a lot of time napping in my life: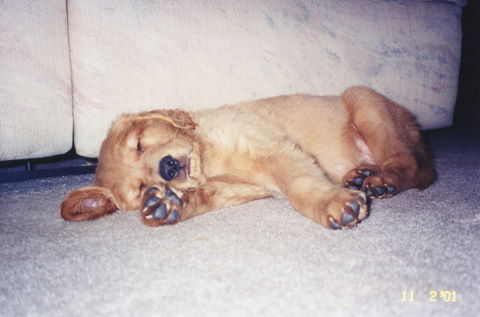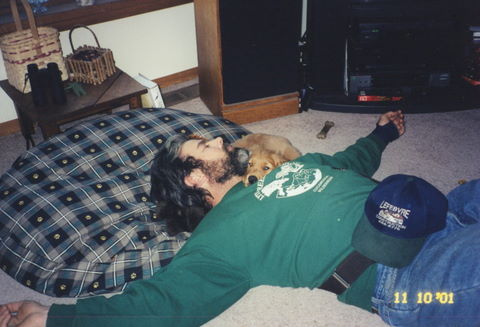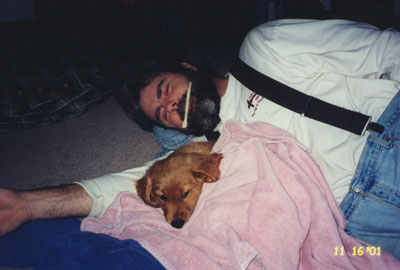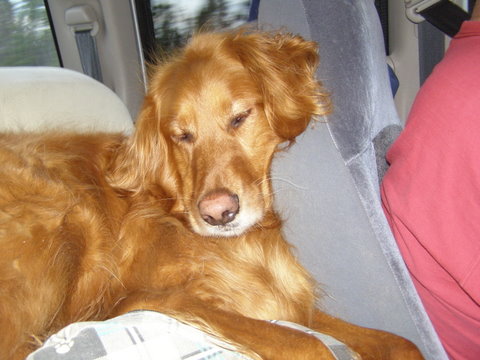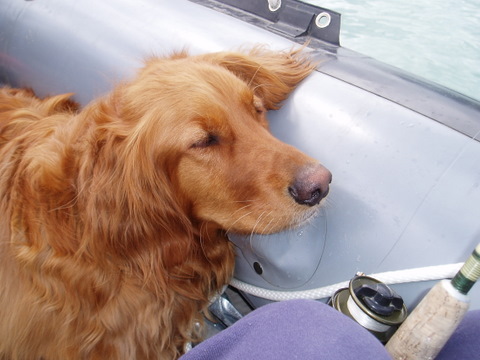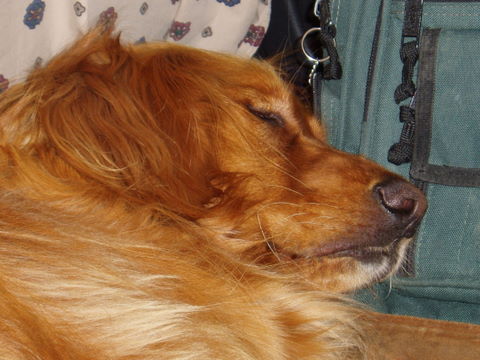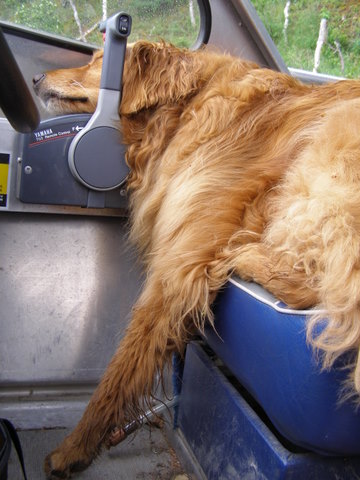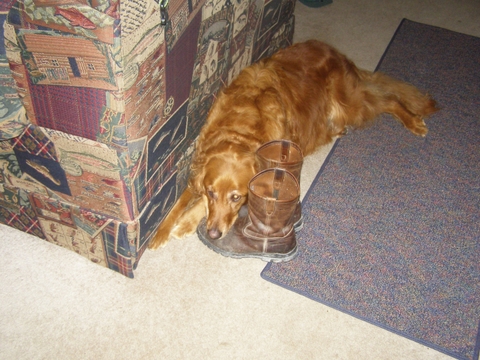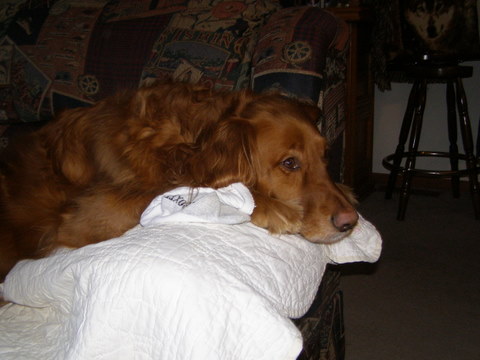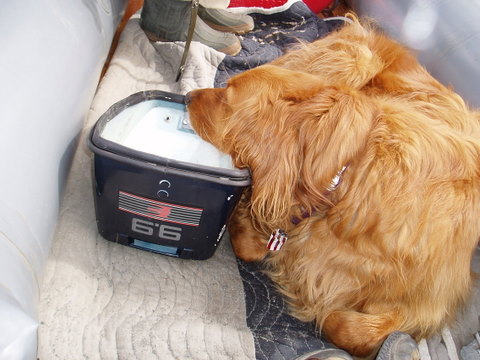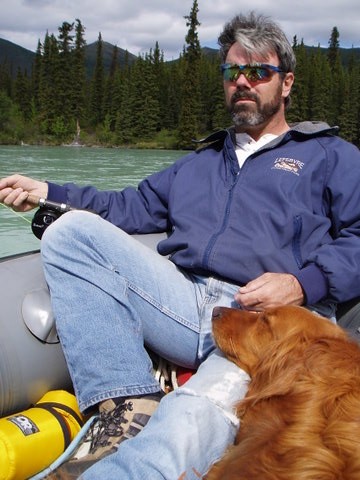 I loved the water…still do here in heaven.  I go schwimming every day, just like I used to every summer….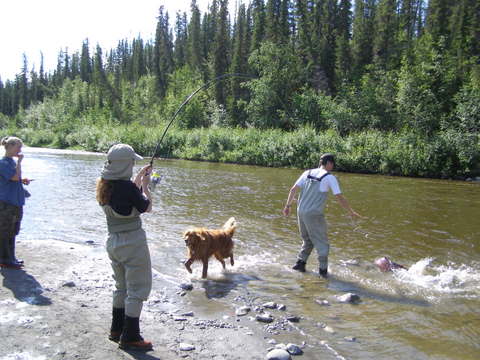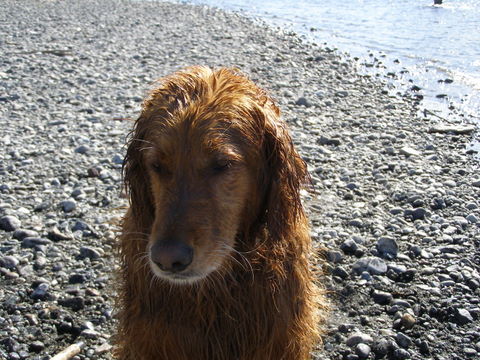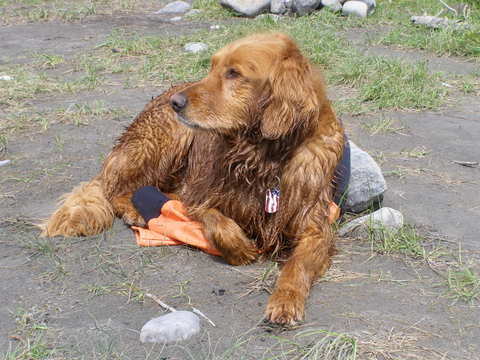 I had a lot of adventures in my day: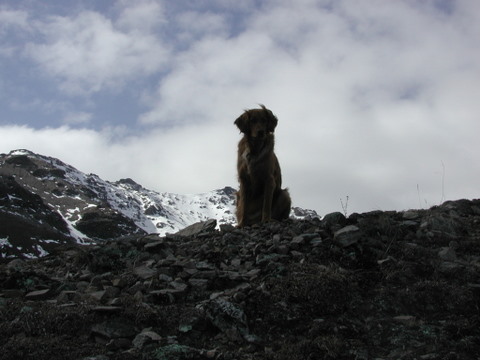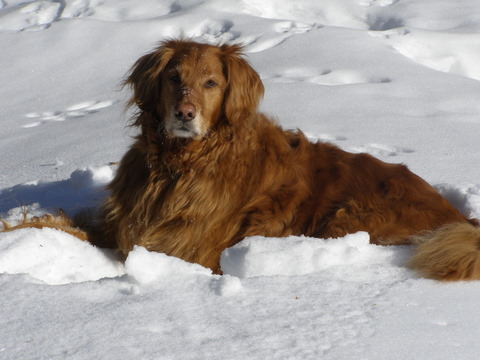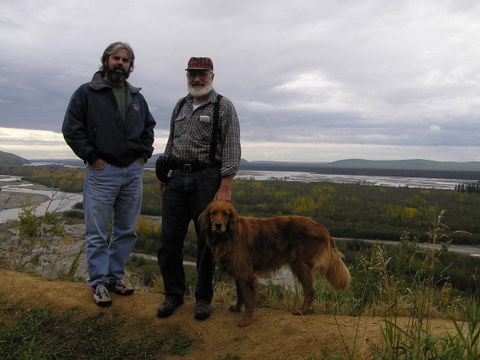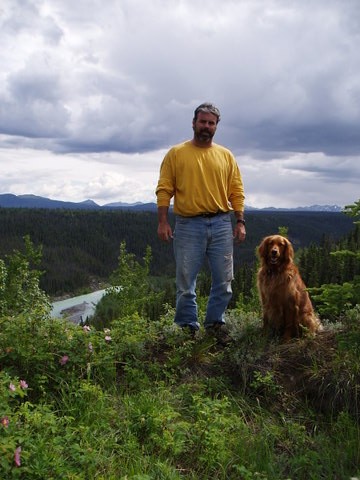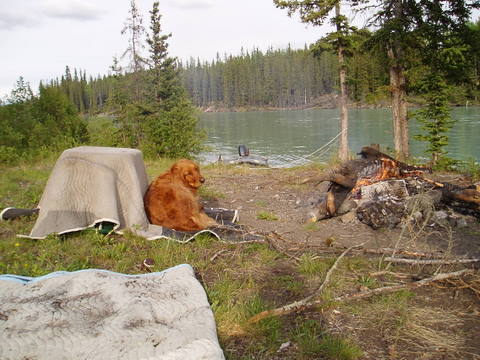 I spent a bunch of time in boats of all sorts.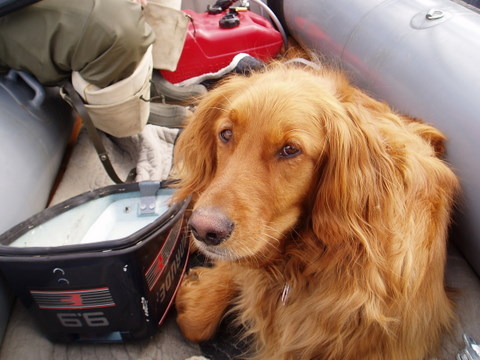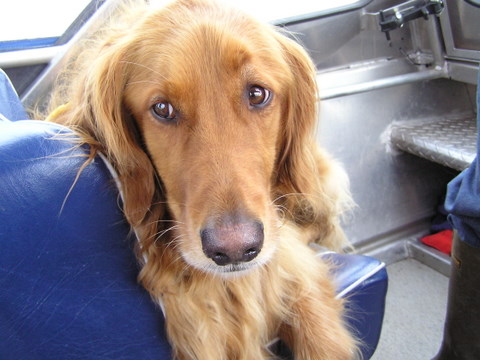 There are so many more cool photos of me doin' stuff, but I guess you get the idea, huh?  I guess, I'll just leave all you tripawd pawrents with just this:  Live in the now.  Take a cue from your dogs no matter how many paws they have.  Life is fun.  Live every day like there is no tomorrow.  Don't plan so much.  Sometimes go down a road you have never been before.  Stop and smell something you never smelled before….although I do not recommend salmon carcass.  And it does not matter if you cannot run fast…just run and hop and know that I'll be waiting for you…..
OPIE–The Best Dog, Ever….BWaaaahahahahahahahah!  Take that Comet, girl.